Our Team
Learn more about our great Eureka Assisted Living team at Alder Bay Assisted Living!
Meghan Gallagher, Executive Director 
Meghan Gallagher started working at Alder Bay in October 2009. She worked as a Medication Aide while going to school at Humboldt State University. In 2011, sadly, she left Alder Bay to focus on school and to have an opportunity to study abroad. After graduating in 2012, while she was working as a Medication Aide in Grass Valley, CA, she was trying to find a way to move back to Humboldt County. That is when fate intervened and she heard that the Director of Resident Services position was coming available. Meghan jumped at the opportunity to re-join the Alder Bay family. She worked as the DRS for 2 years and loved every minute of it, while working on her RCFE administrator's license. In January 2015, Meghan was honored to be asked to step into the Executive Director role.
Over 10 years ago, Meghan started working in Assisted Living facilities and is so happy that her once part time job has led her down this amazing career path with Ridgeline Management.
Meghan was born in Lake Forrest, Illinois, and then her family moved around quite a bit as she was growing up. Over the years she lived in several different states including Georgia, New Jersey, North Carolina, Texas, New York and Connecticut. However, her dream was to always live in California, because that is where her parents are from. All of her extended family lives in the Bay Area, so at age 19, she moved to San Jose, CA, and never looked back! Meghan loves being able to explore all the wilderness areas California has to offer. When she is not at work you can find her backpacking through the forest, rock-climbing at the beach or lounging by the river.


Peter Bailey, Dining Services Director 
As the Dining Services Director of Alder Bay Assisted Living, Peter oversees the general operations of the kitchen. Peter's goal is to provide nutritious, delicious, and attractive food for the elders, staff, and guests at Alder Bay. Peter works together with the other cooks as a team to accomplish this by getting to know the individual wants and needs of each resident.
Peter began working at Alder Bay in 2008. Before working here, Peter worked in a Skilled Nursing Facility for 7 years. With his extensive background as a chef and his desire to care for people, he finds it easy to combine the two and share it with each resident.
Peter was born in Long Beach, California, and moved to Humboldt County 35 years ago. He has three amazing children; Michael , 23, who is proudly serving our country in the United States Air-force; Christian, 20, who is one of the amazing kitchen staff at Alder Bay; and Cassidy, 13. When Peter is not working or spending time with his kids, he loves to fish and be outdoors. 
Emily Burrell, Activities Director  
As Life Enrichment Coordinator at Alder Bay Assisted Living, Emily plans, implements and executes daily activities for the residents. Each week she incorporates physical, mental and therapeutic activities to keep the residents, independent, active and social. These activities range from bingo, to bird watching at our local marsh. At Alder Bay, our residents love to go on outings in beautiful Humboldt County and also invite the community in to be a part of our family.
Emily was born and raised in Minnesota on a hobby farm and shortly after graduating high school she turned her back to the long cold winters and said hello to sunny California. Shortly after moving to Arcata, she met her husband, Bill. Emily has a deep love for animals; she has cats, dogs and chickens and is always open to rescuing more! Her two dogs love to come to Alder Bay and say hello to the residents. She loves hiking and anything that allows her to be in nature. Emily is very excited to be a part of Alder Bay's team and is looking forward to keeping the activities fresh and fun.


Kendsey McMahan, Housekeeping 
At Alder Bay Assisted Living, Kendsey is the most senior employee, having started in April of 2004 as a housekeeper. Over a period of seven years, she became the sole housekeeper for the entire community. She is responsible for all aspects of the housekeeping department. Kendsey maintains a thorough understanding of the other departments that make Alder Bay run smoothly. Kendsey has been cross-trained as a Resident Assistant to be able to assist that department when needed.
Kendsey was born and raised in Eureka. She is a single mother to her incredible two year old son, Kayse. When she is not working hard at Alder Bay or spending time with her son, Kendsey enjoys singing and rapping Hip-Hop and R&B. She is also a member of the local group, "B.INC," which is currently number 11 on the Reverbnation Hip-Hop Charts for all of Humboldt County! 
Patrick Sosa, Administrative Assistant
Before joining Alder Bay, Patrick's career was in social services as the Early Childhood Educator for Compass Family Services in San Francisco, CA. While with Compass, he trained and supervised childcare workers and facilitated parent/child group activities and classes for homeless and at-risk families. Prior to this, Patrick was a professional "Manny" who also entertained children at raucous Sing-Along Story Hours at several neighborhood bookstores. He was also a National Book Buyer for Before joining Alder Bay, Patrick's career was in social services as the Early Childhood Educator for Compass Family Services in San Francisco, CA. While with Compass, he trained and supervised childcare workers and facilitated parent/child group activities and classes for homeless and at-risk families. Prior to this, Patrick was a professional "Manny" who also entertained children at raucous Sing-Along Story Hours at several neighborhood bookstores. He was also a National Book Buyer for Barnes and Noble, a National Salesperson for Putnam Publishing and a DVD Buyer for Virgin Megastore. His favorite job was that of Ballroom Dance Instructor at Arthur Murray Dance Studio where his specialty was Country Western and Salsa dancing. He hopes to share this passion here at Alder Bay!
Patrick loves living here in the Eureka redwoods where he and his partner of 30 years moved 3 years ago from San Francisco.  Alder Bay gifted them with a beautiful old piano and from this came music concerts at Alder Bay and a concert documentary film-in-the-making entitled, The Dream Catchers Follies: Music for the Ages.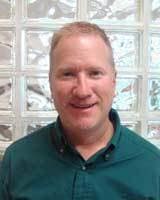 Darian Corey, Resident Care Coordinator 
Hello! My name is Darian Corey. I am the new Resident Care Coordinator here at Alder Bay. I have worked as a Resident Aide and a Medication Aide for Alder Bay since June of 2015. I was born September 3rd, 1994 in Berkeley, California and I grew up in Fairfield, California. I was raised by my mom, Dalene, and my dad, Bruce, and I have two little sisters, Payton and Maija. I was very involved in athletics growing up. I played soccer for Lamorinda Soccer Club and travelled all over the nation for tournaments. Also, I played soccer, water polo, and I ran cross country for my high school.
I moved up to Humboldt County right out of high school in 2012 to attend Humboldt State University in Arcata. I had a scholarship to play for the Humboldt State University women's soccer team. Go Jacks! I am a Cellular Molecular Biology major. I am striving to become a Physician's Assistant one day.
I am very thankful for this opportunity to be the Resident Care Coordinator. I'm looking forward to help ease transition periods into assisted living for seniors, to bring comfort to residents by assuring their health services are in good, caring hands, and to create environments where moments of joy, independence, and wellness are the focus of each and every day.
Kelsey Housden, RCC/LVN
We would like to introduce you to Kelsey Housden, our new Resident Care Coordinator. Kelsey is a licensed vocational nurse out of Washington State who has been living and working in Eureka since May of 2016. Kelsey decided to move to Eureka to explore and advance in all aspects of her life, primarily career and education. Now she is proud to be a part of our team, while also looking forward to being a new mom. Her goal is to become a more established member of our community over the years and to promote joy and wellness in all that she does.
Kelsey started working as a certified nursing assistant when she was seventeen in a long term care facility. After several years working as a nursing assistant she recognized her passion was driving her to continue her education. She attended nursing school at Wenatchee Valley College near her home town, while continuing work as a nursing assistant and other customer service jobs. Once Kelsey became a licensed practical nurse she began work in a long term care facility under her new title. After a couple years working as a nurse she decided to move to California and transfer her license. Kelsey became a member of our healthcare team in late August 2017 and looks forward to returning to school someday to obtain her registered nurse license and minor in healthcare administration.
Outside of work Kelsey enjoys the outdoors in just about any way she can. She also enjoys arts and crafts such as painting, playing guitar, singing, and crochet. She enjoys trying new things, recently testing her luck at canning and learning to surf. Also, Kelsey and her partner are looking forward to her first child due in January 2018!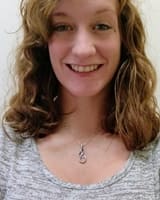 Osa Blanca
Osa is a 2 year old (and growing) Golden Pyrenees pup. She joined the Alder Bay family at 3 months old after being rescued from the local shelter. She had been found cold and dirty living underneath an abandoned car on the side of the road.
She was initially very shy but quickly came out of her shell once she got use to all the daily love she gets. Her favorite thing to do in the mornings when she gets to work is make the rounds in the lobby and living room saying good morning to everyone.
Osa can usually be found sleeping in Meghan's office, playing in our dog run or lounging at the feet of residents in the living room. When Osa is not at work, she enjoys playing with her two best friends, a Chocolate Lab and a Manx cat, and recently started backpacking.